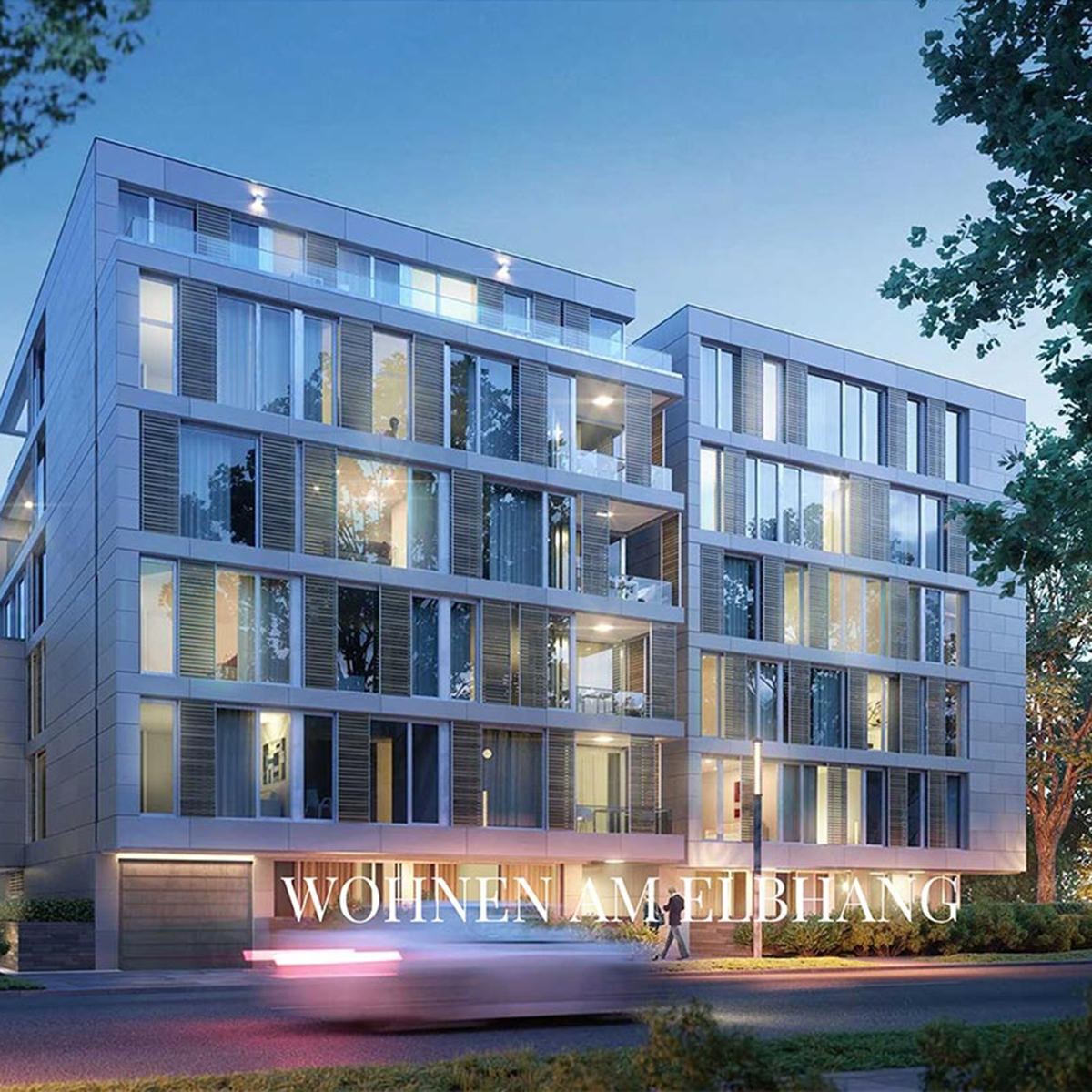 Rainville Appartements Relaunch
Relaunch of the marketing site.
Type: Web Design & Interactive Design
Services: Concept & Production
Realized: August 2015
Industry: Real Estate
Client: Hamburg Team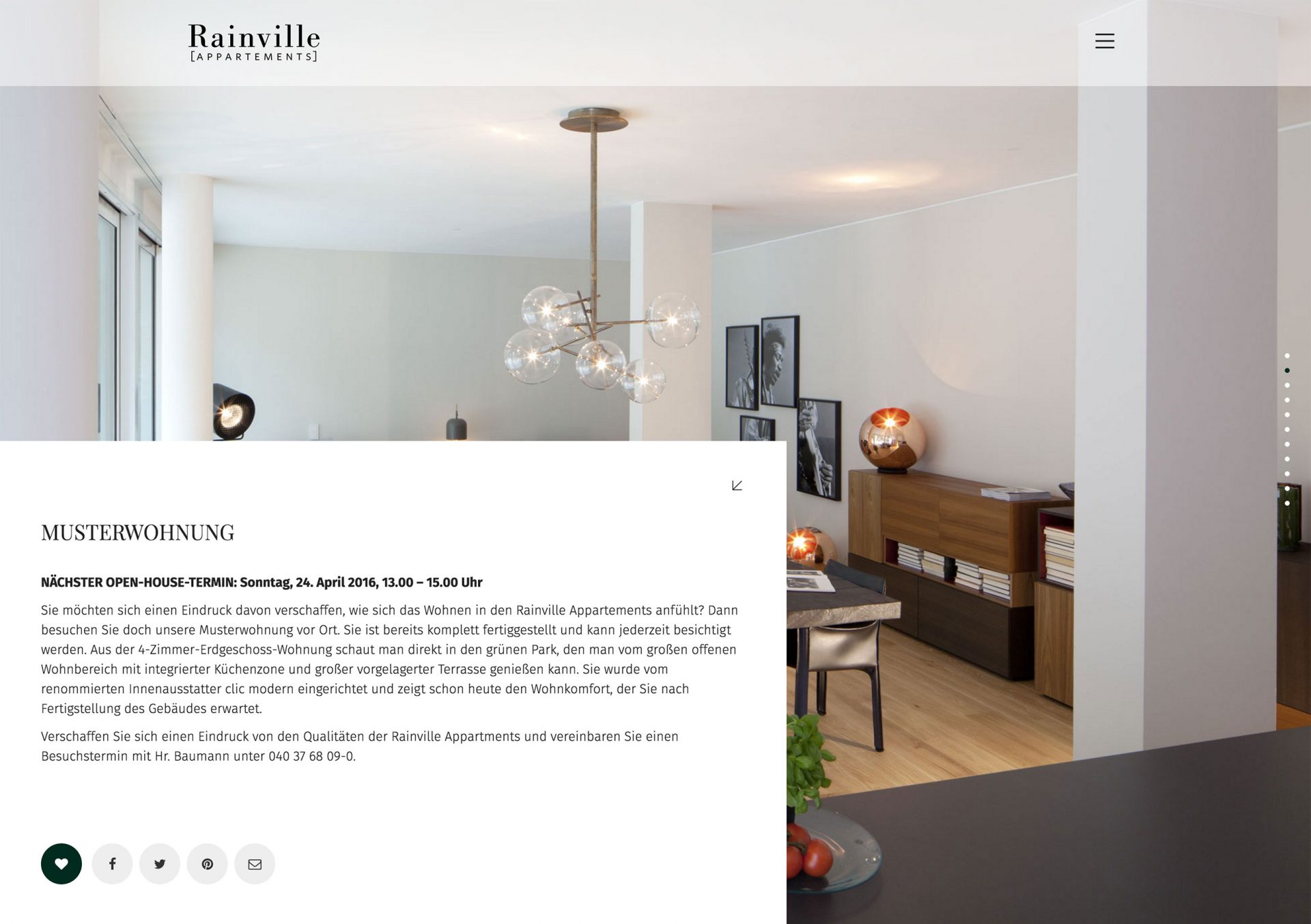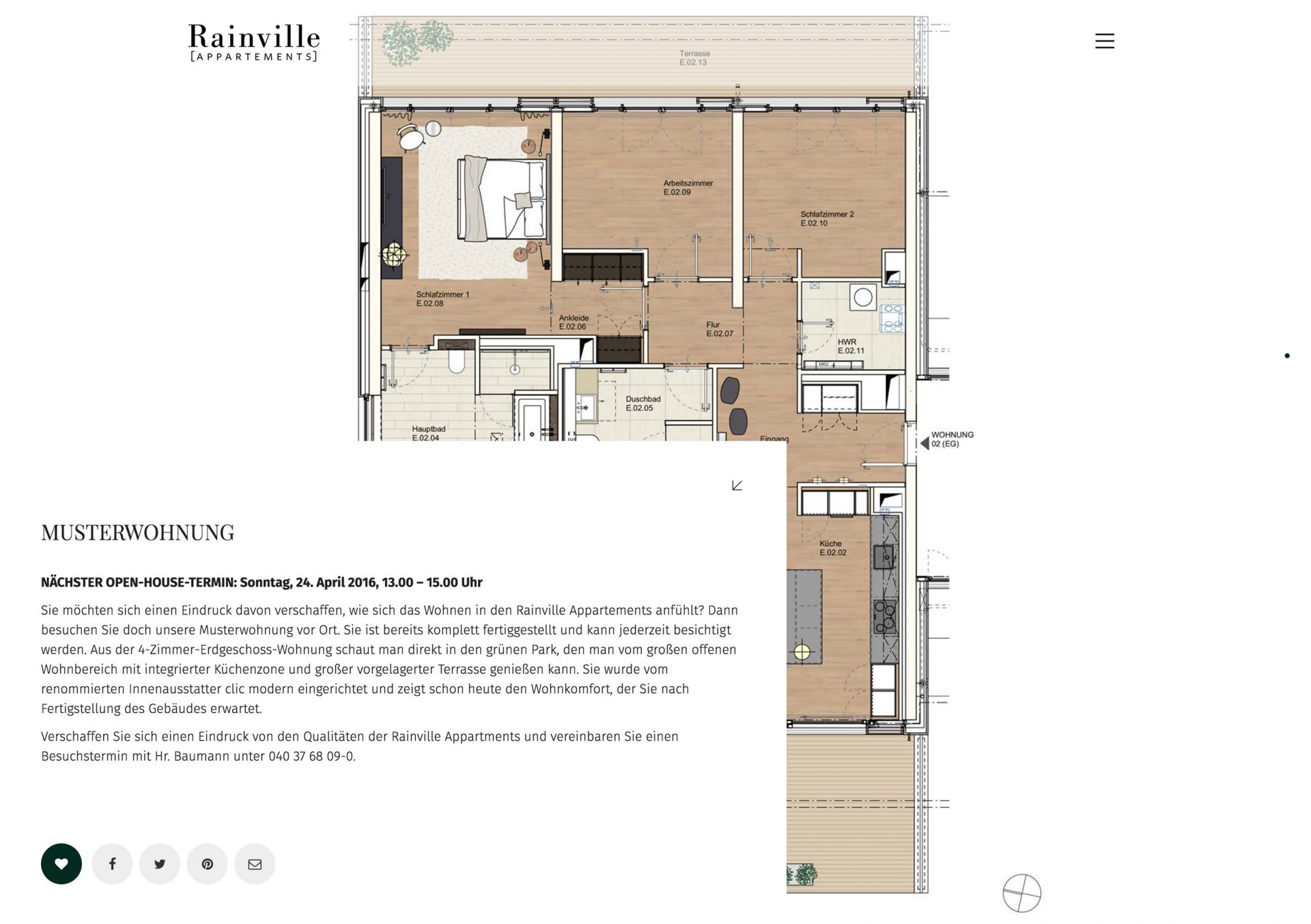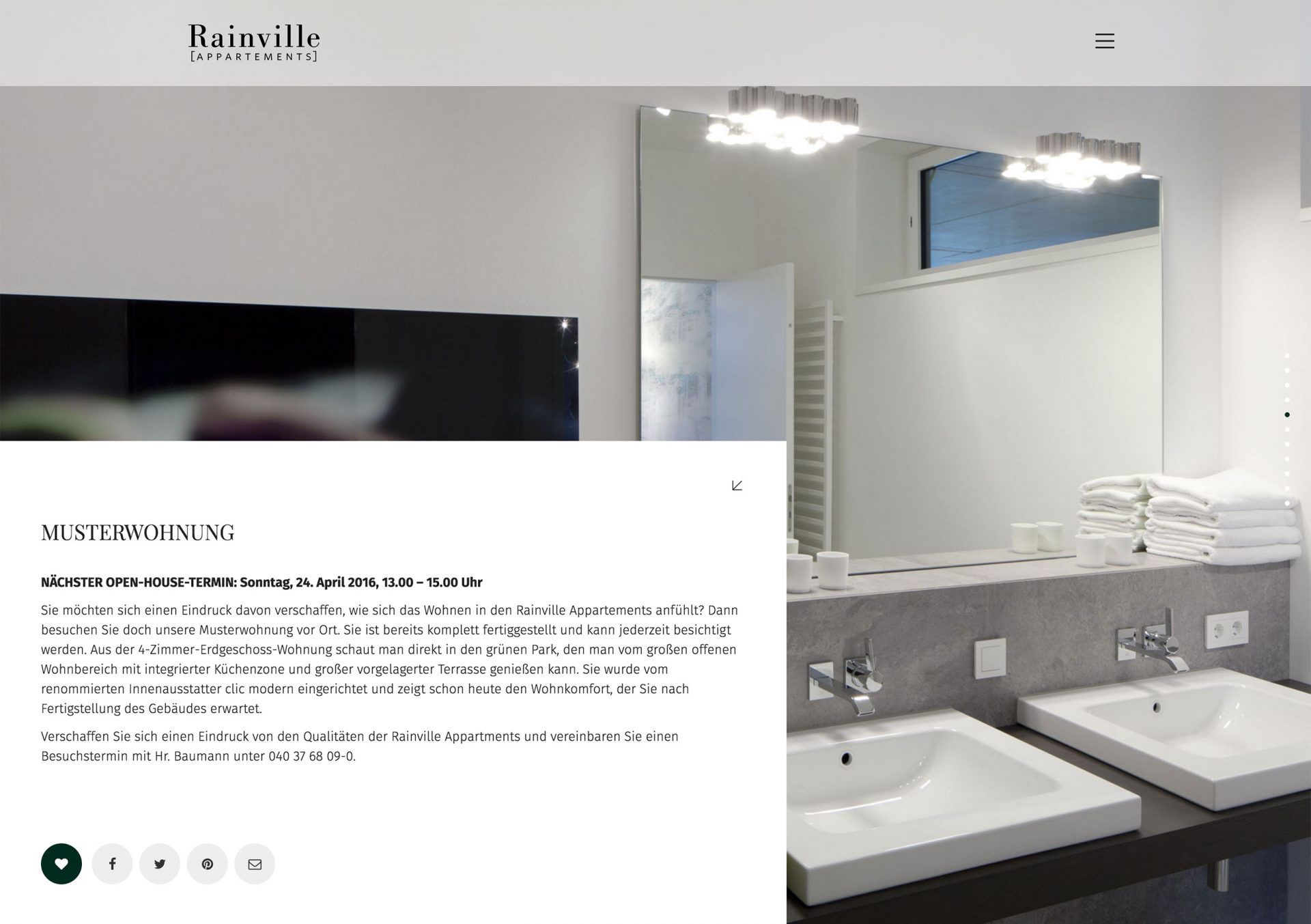 The website is an important key component for the marketing of the upscale real estate project 'Rainville Appartements', an elegant building situated directly at the famous Elbchaussee in Hamburg. Parallel with the construction start, we launched an updated and fully responsive website focus on the building, equipment and floor plans. The website has an elegantly reduced design and is based on a wordpress platform.