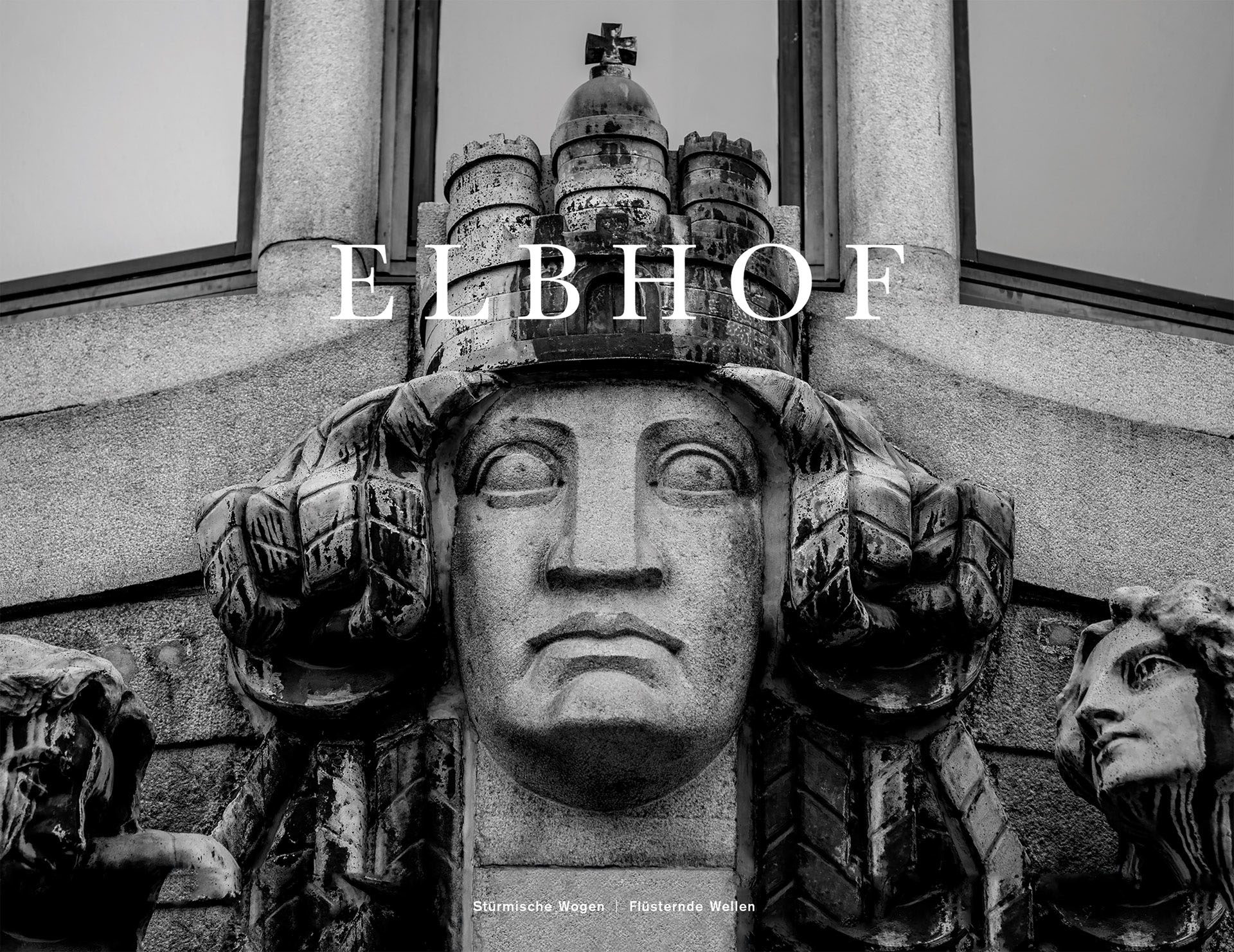 Built in 1904 and designed by architect Walter Martens, the Elbhof was the beginning of a new era in Hamburg and is still a important part of the Hamburg skyline.
With it's symmetrical shape and clear forms it is impressive, but not intrusive. The same design vocabulary were used in the brochure. Classic but not dusty, just a timeless design.
Type: Book Design, Branding
Services: Concept, Editorial Design
Realized: June 2017
Industry: Real Estate
Client: QUEST Management GmbH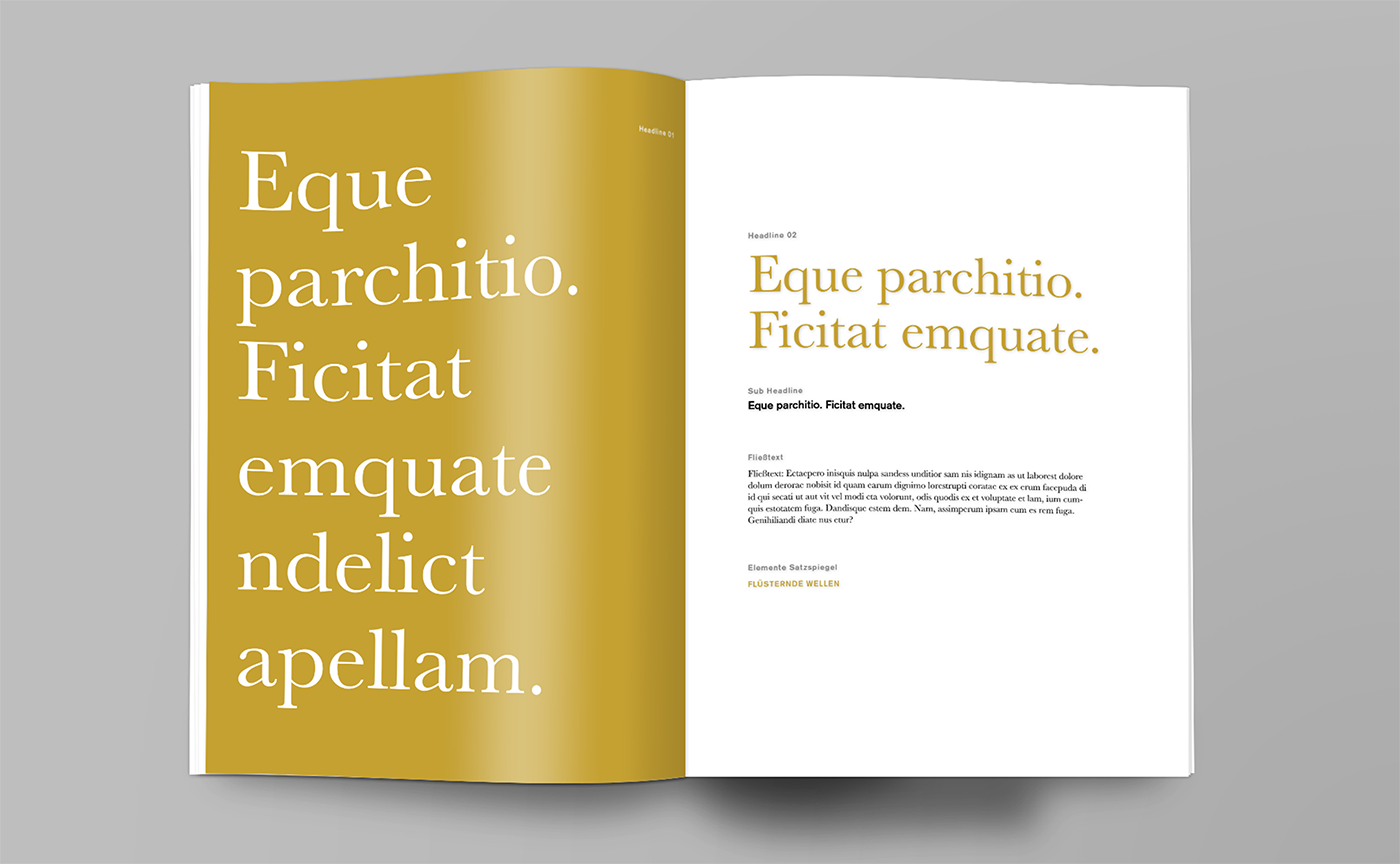 The inspiration for the endpaper comes from old baroque and geometric patterns. We brought those patterns into the 21st century, by taking away the floral part and keeping the simple forms.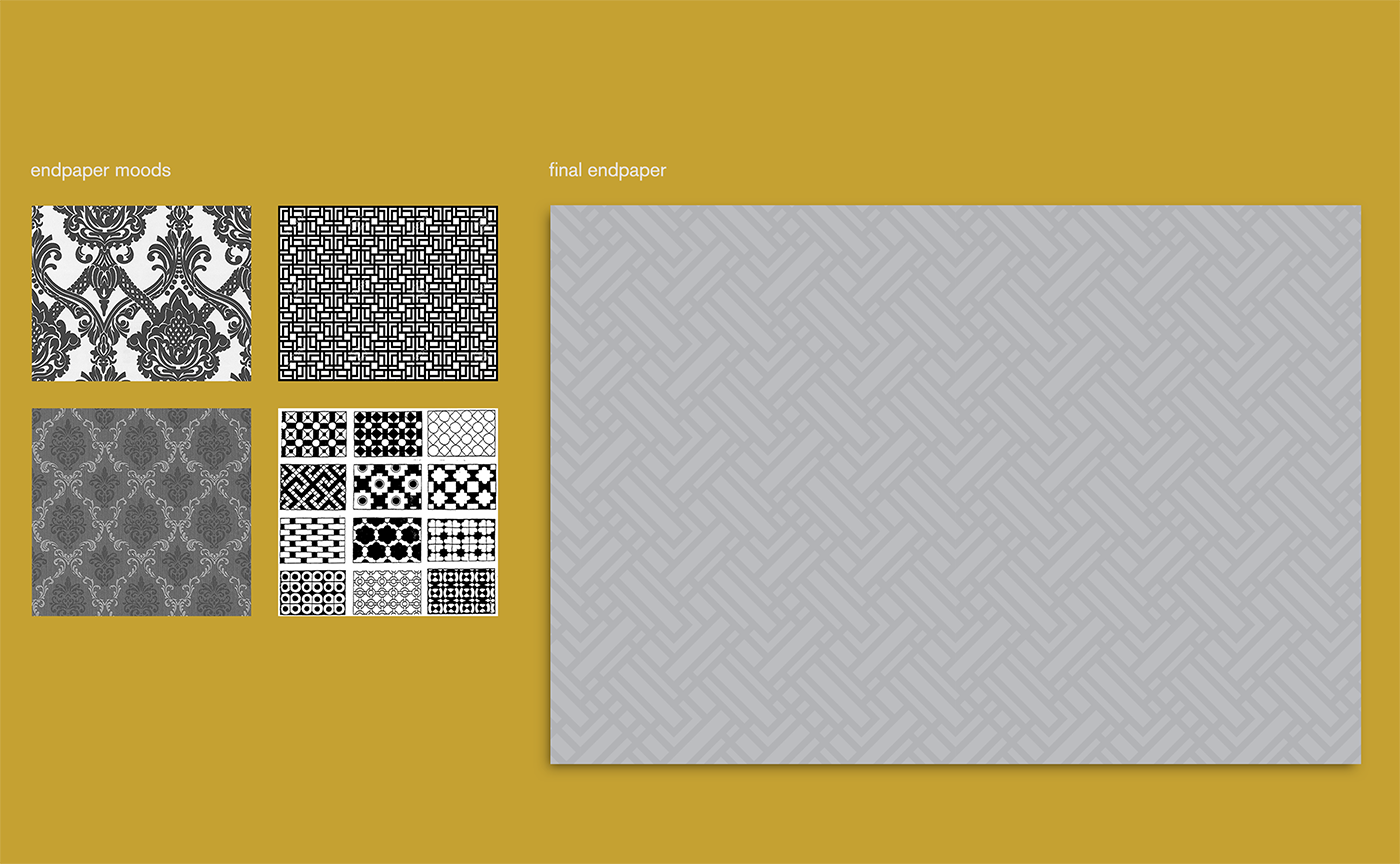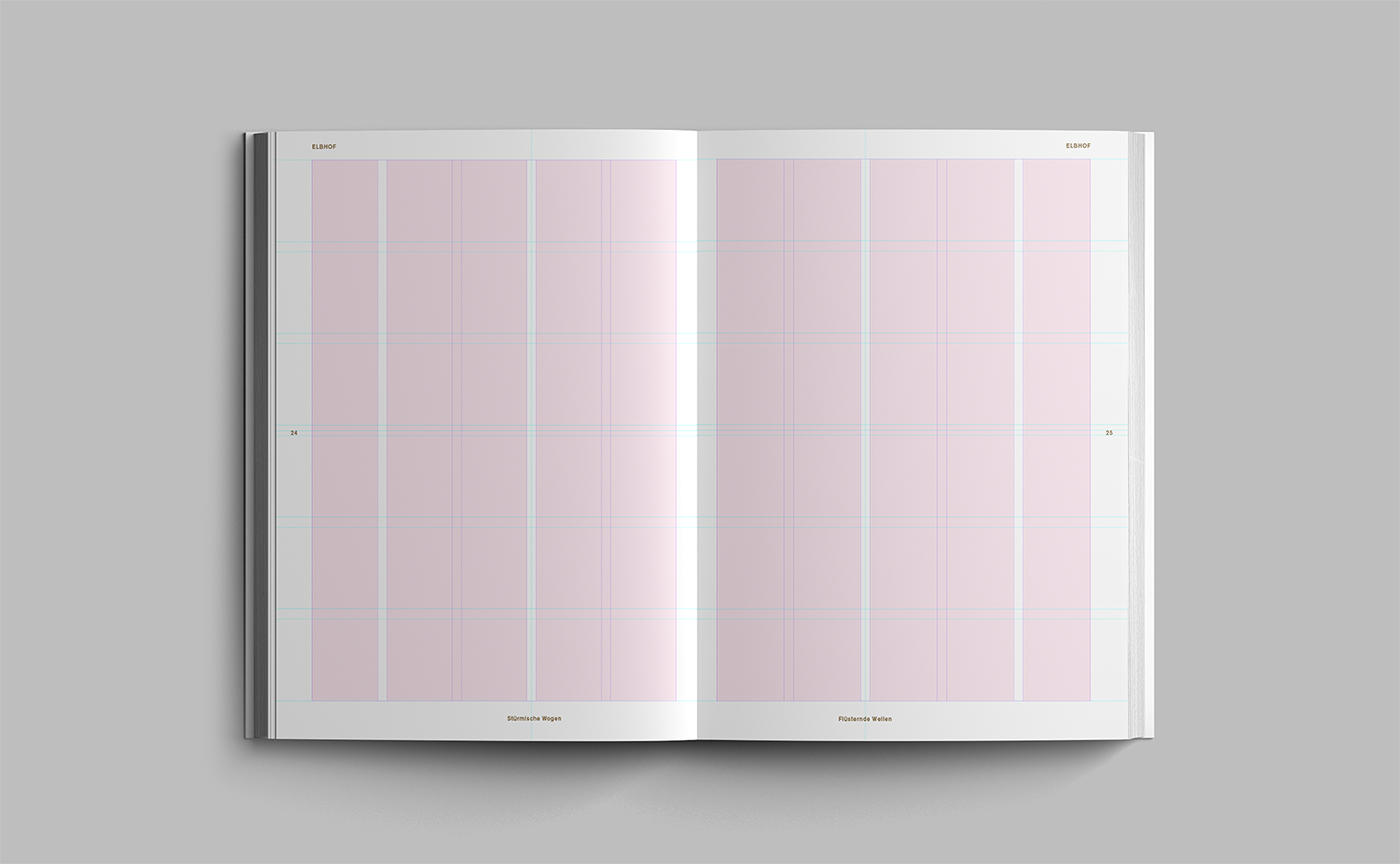 The two doorways of the Elbhof symbolize the duality between masculine and feminine. For the cover we used the quotes stated there: stormy surges – whispery waves, stürmische Wogen – flüsternde Wellen in german. This concept of calmness and restlessness is shown on the front and the back of the book.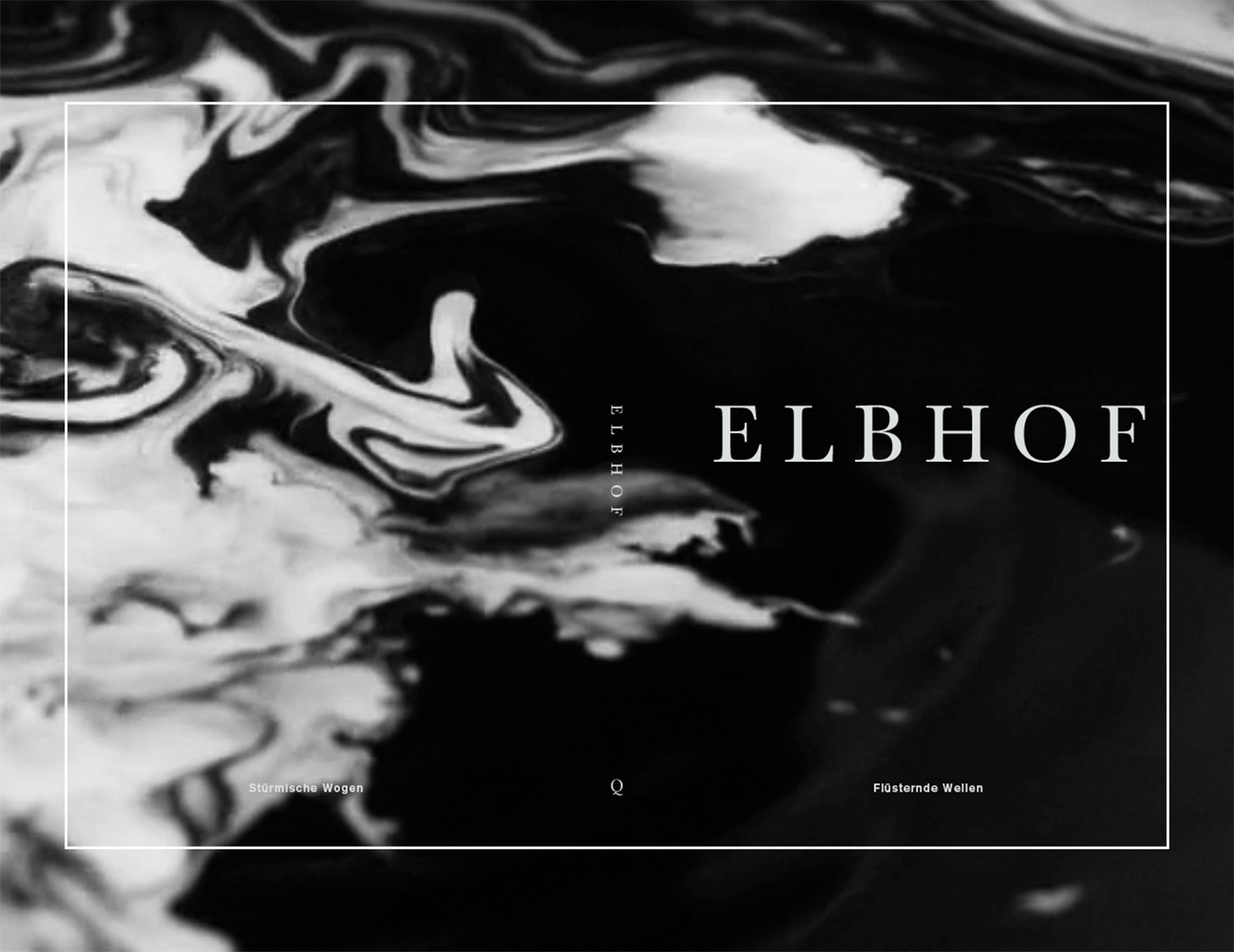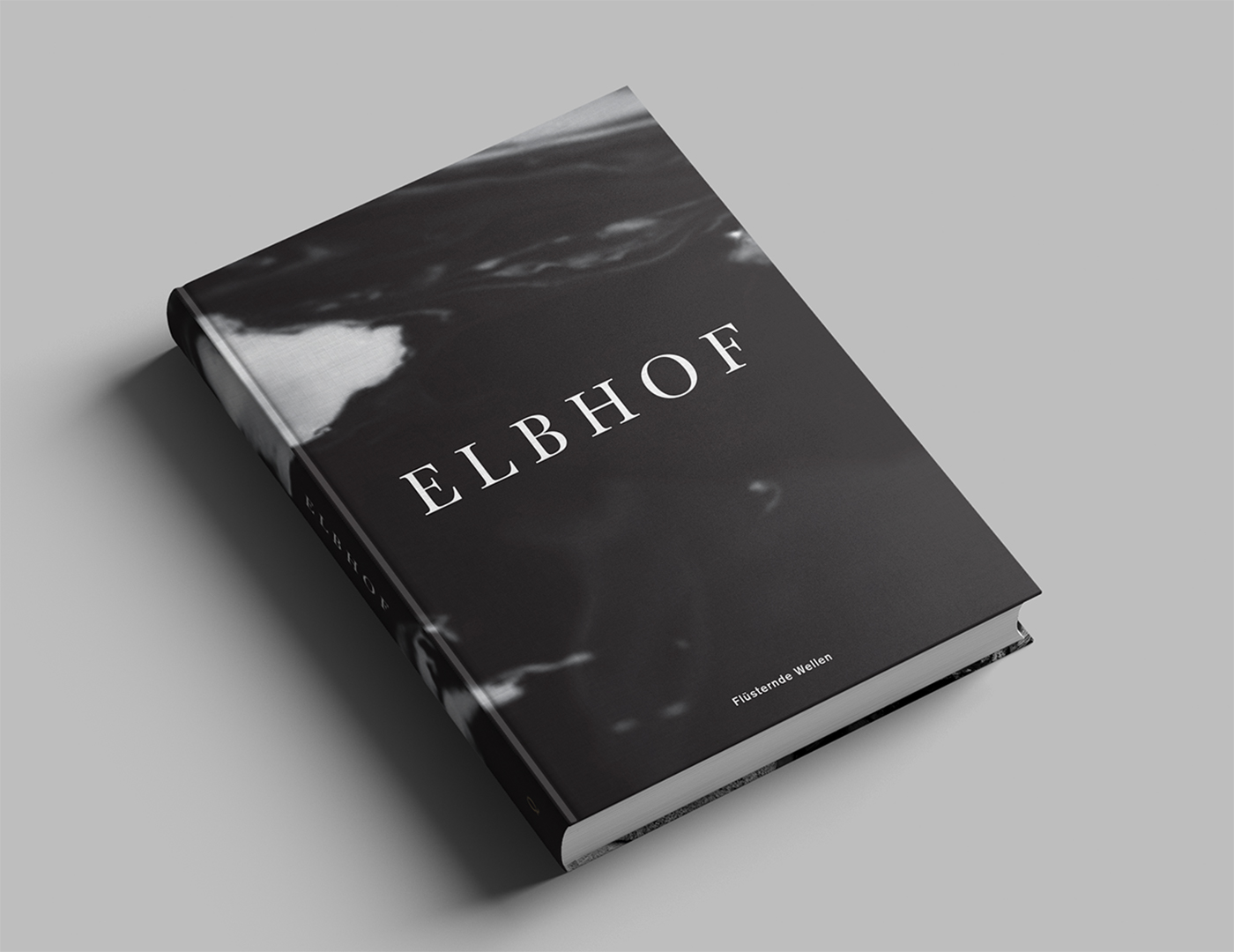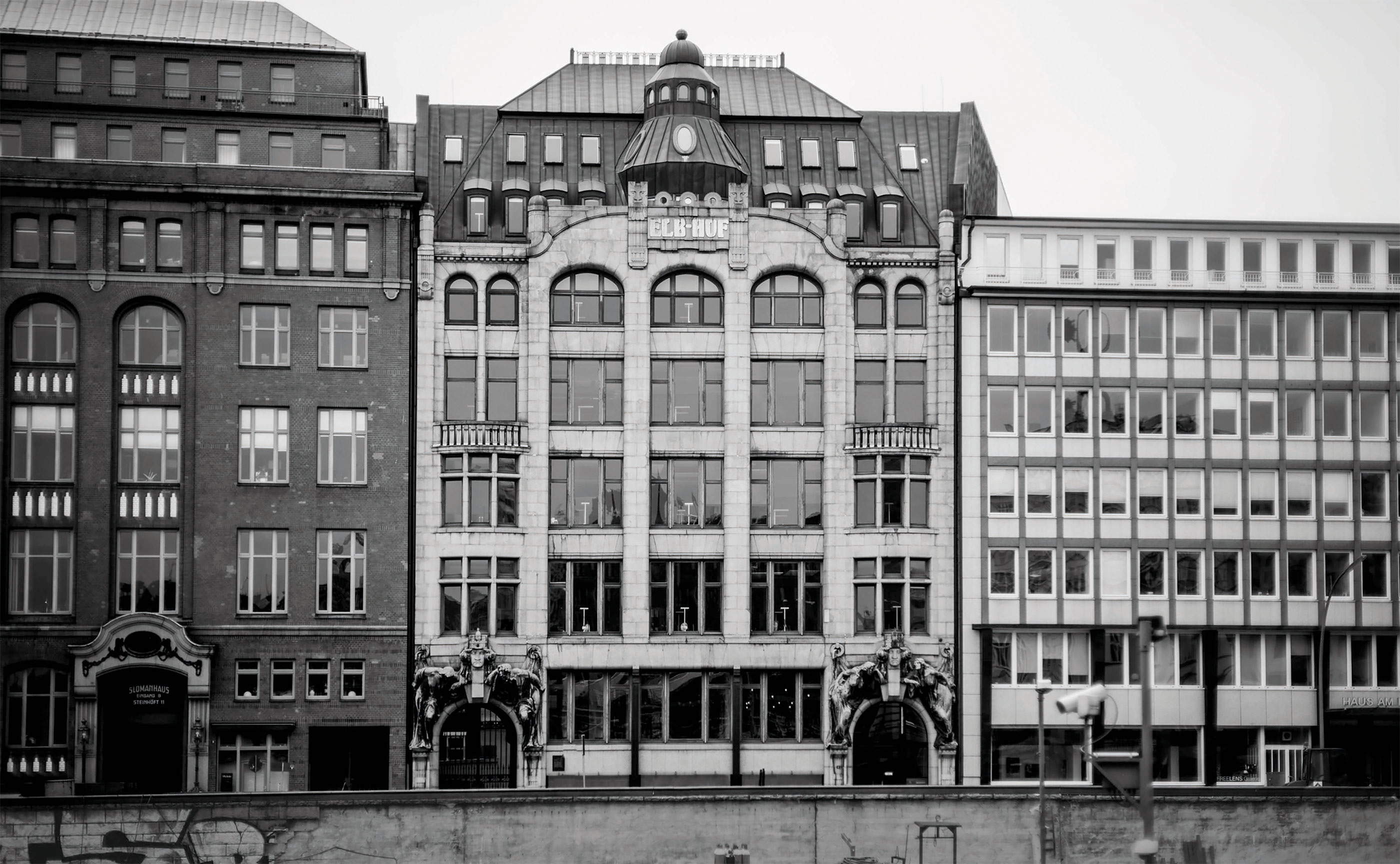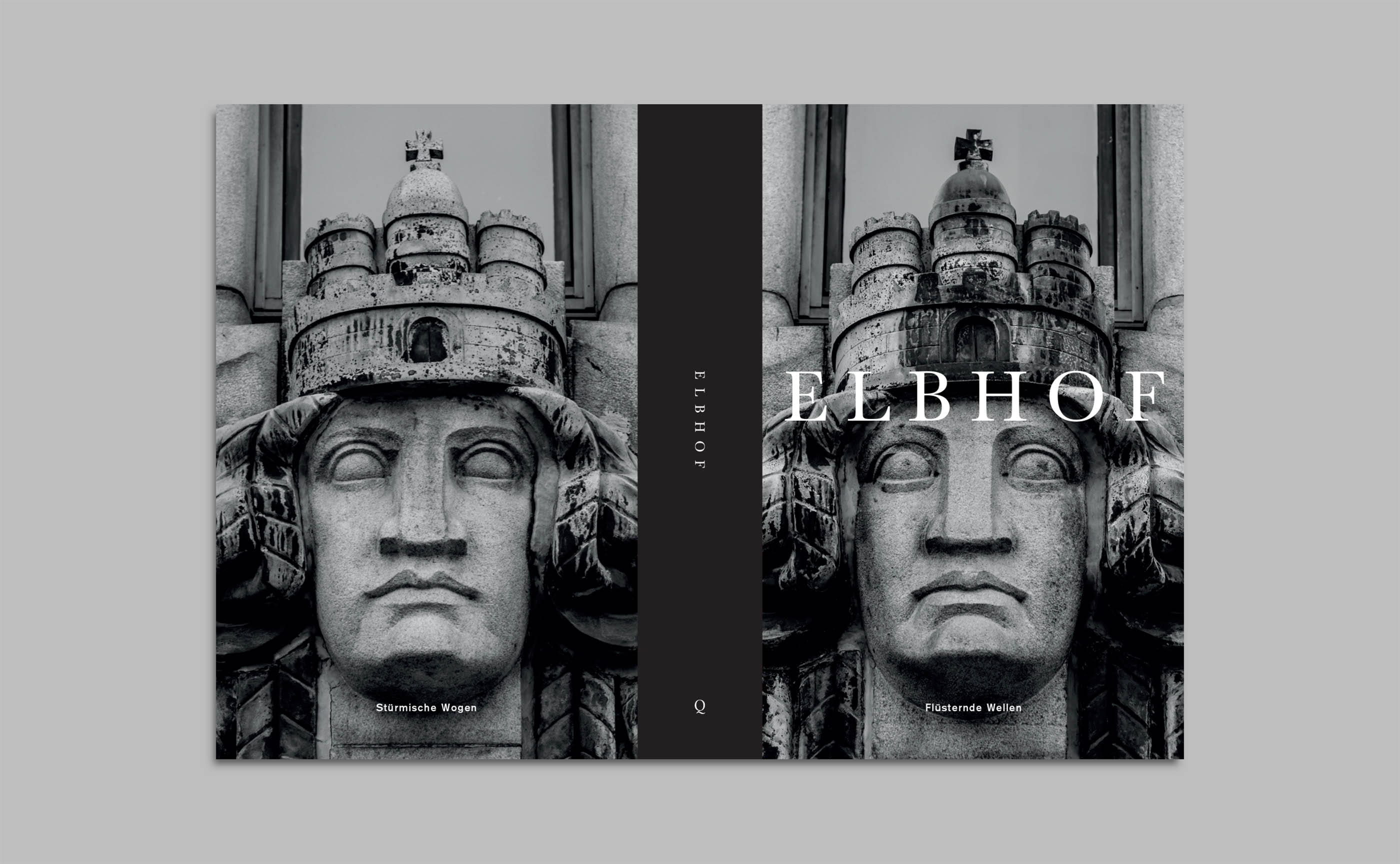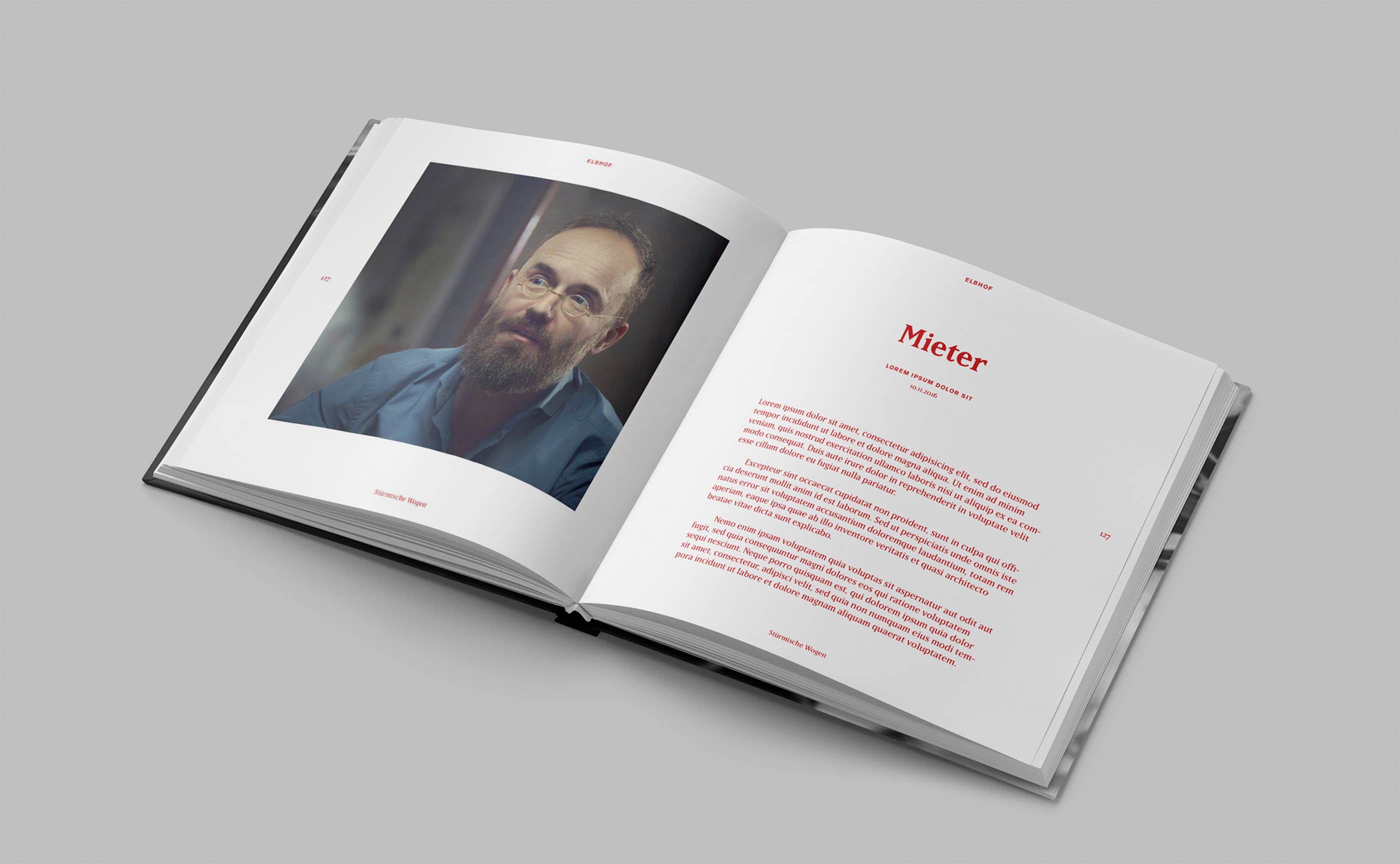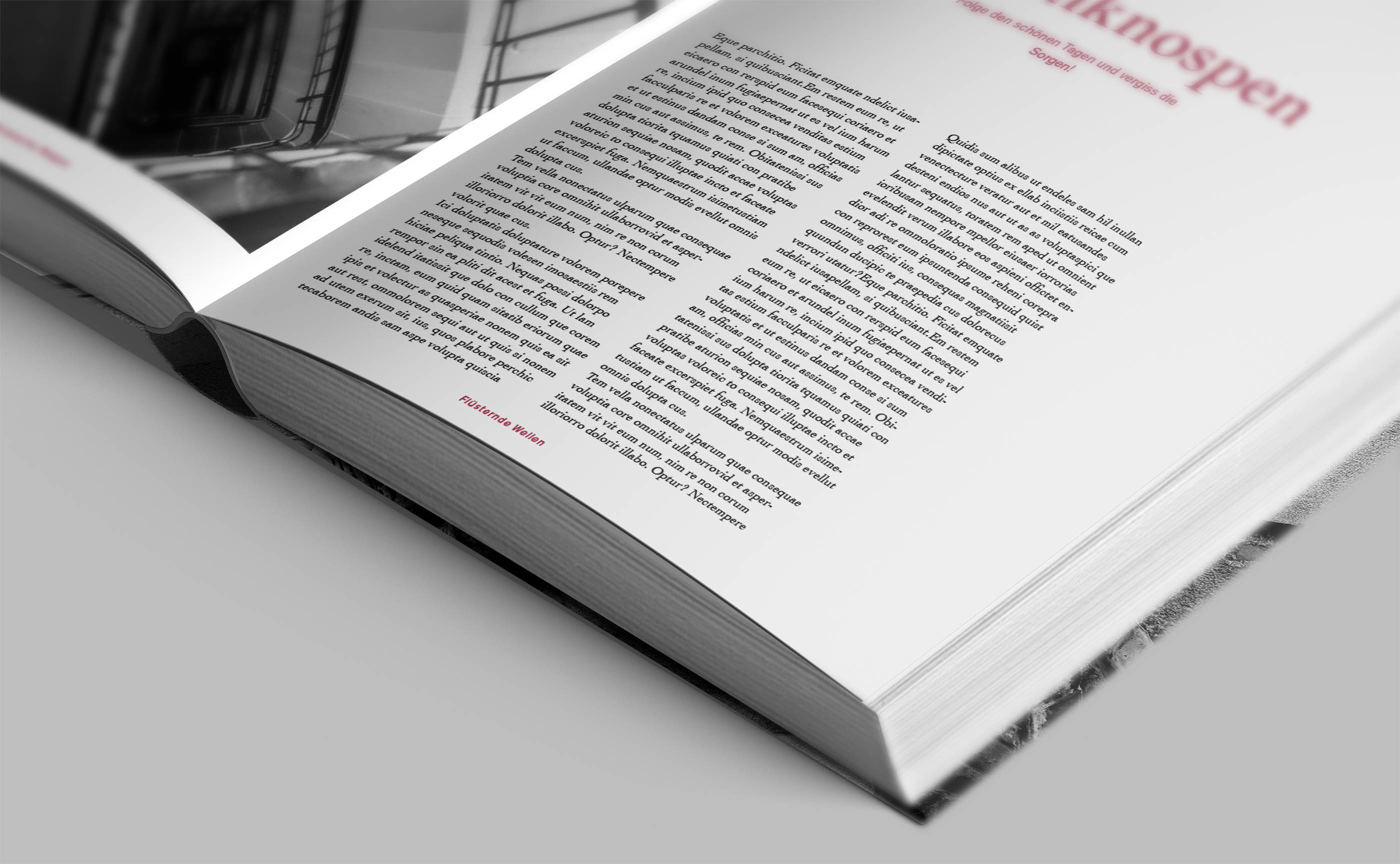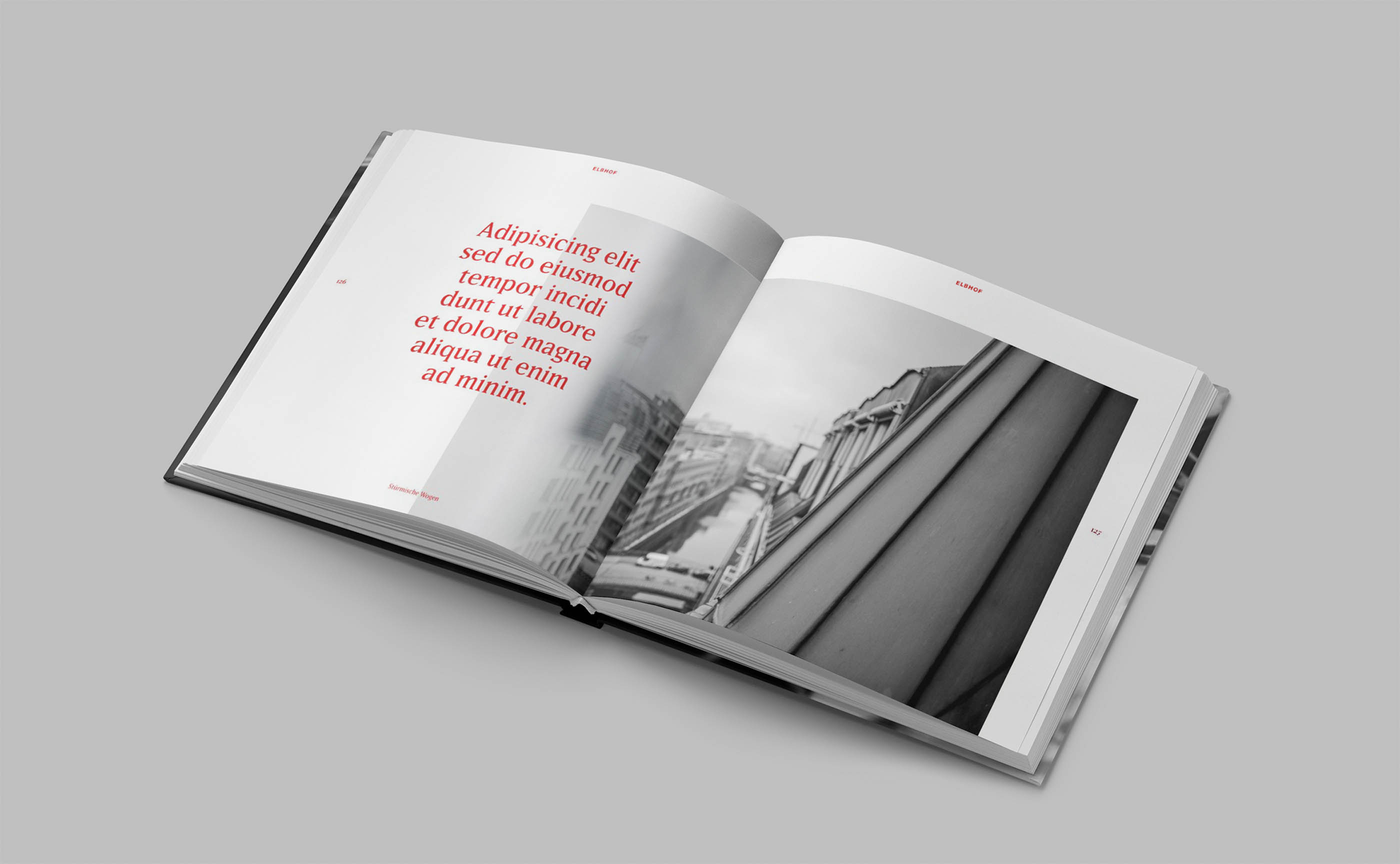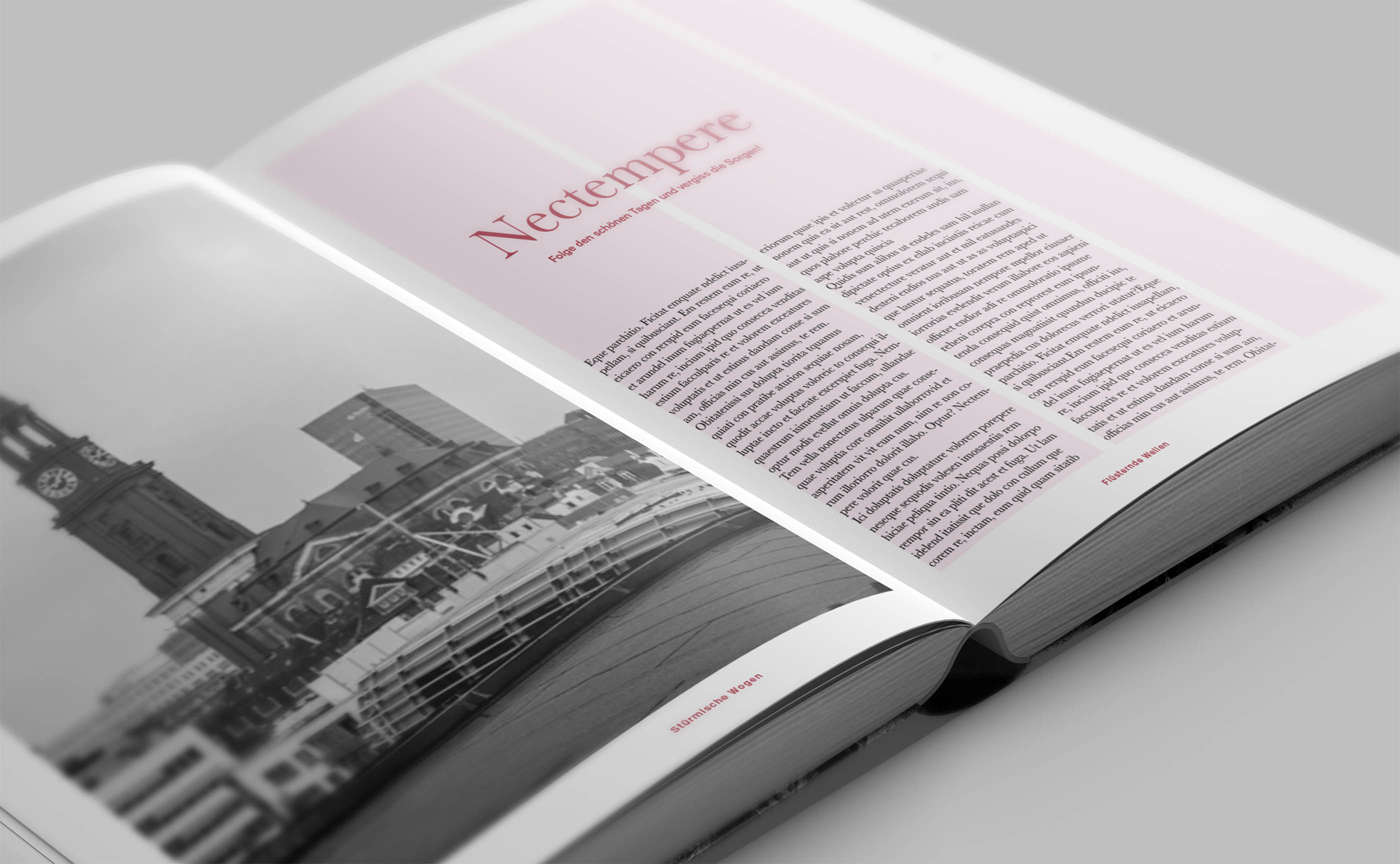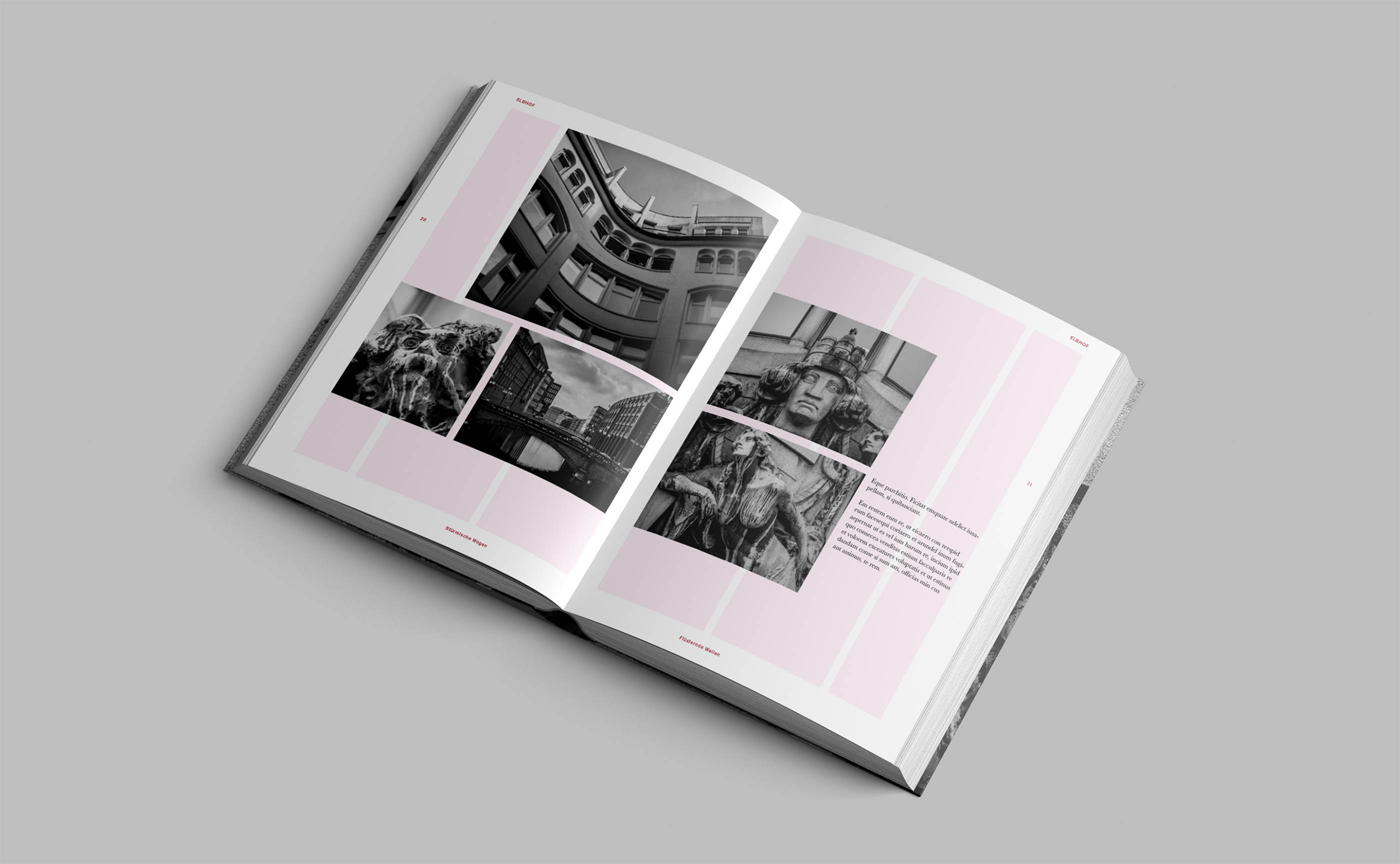 From all the designs, this timeless book concept was created.