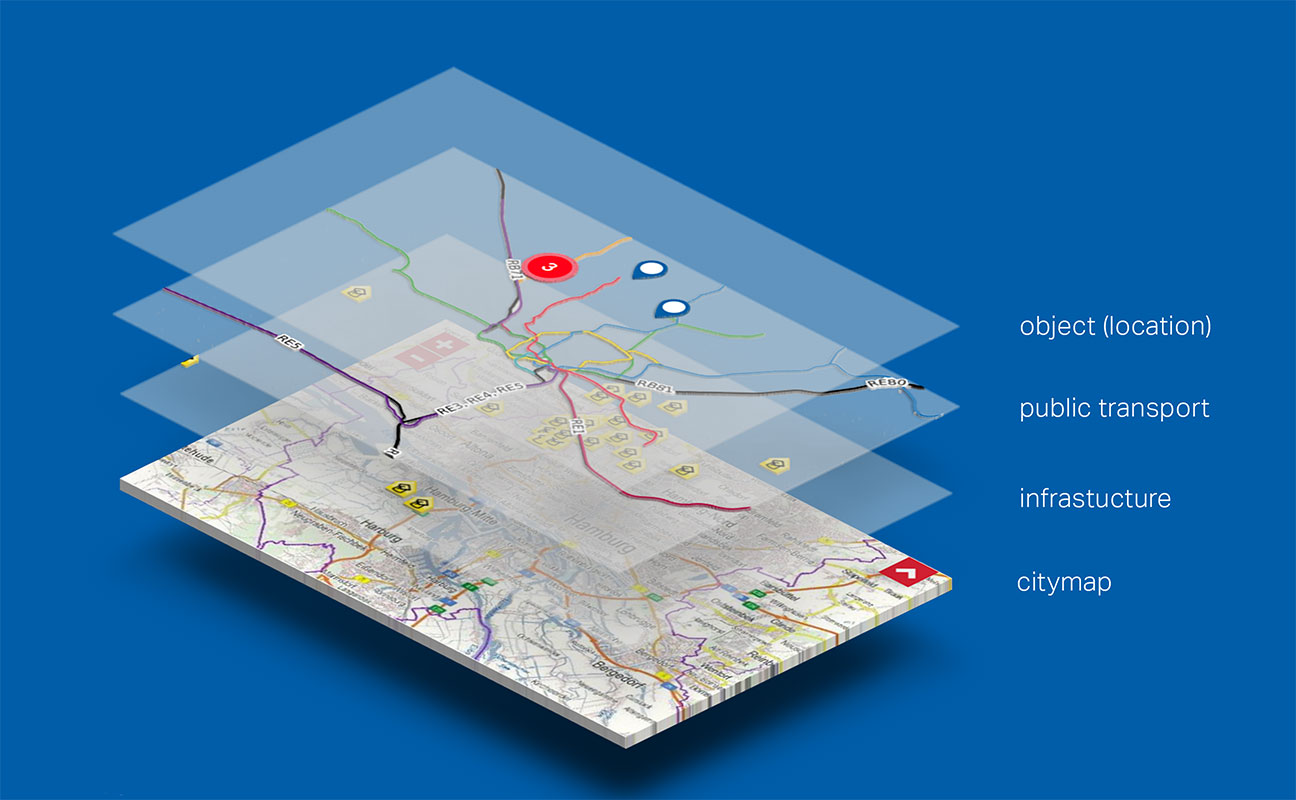 HDB – Real Estate Database
Hamburg's real estate database hdb is a real estate service by hamburg business development corporation (hwf).
HDB supports businesses in their property search, through general consulting and research for available properties. in this process they use the real estate database that has been especially developed for such enquiries.
With its clear and organised presentation of the business objects, detailed information, photos, and floor plans, as well as all necessary contact information, HDB offers a comprehensive overview of the available commercial properties and commercial spaces of the hanseatic city of Hamburg.
Type: Interactive Design
Services: Concept, User Interface & User Experience, Webdesign
Realized: February 2016
Industry: Business Development, Real Estate
Client: HDB / HWF Hamburg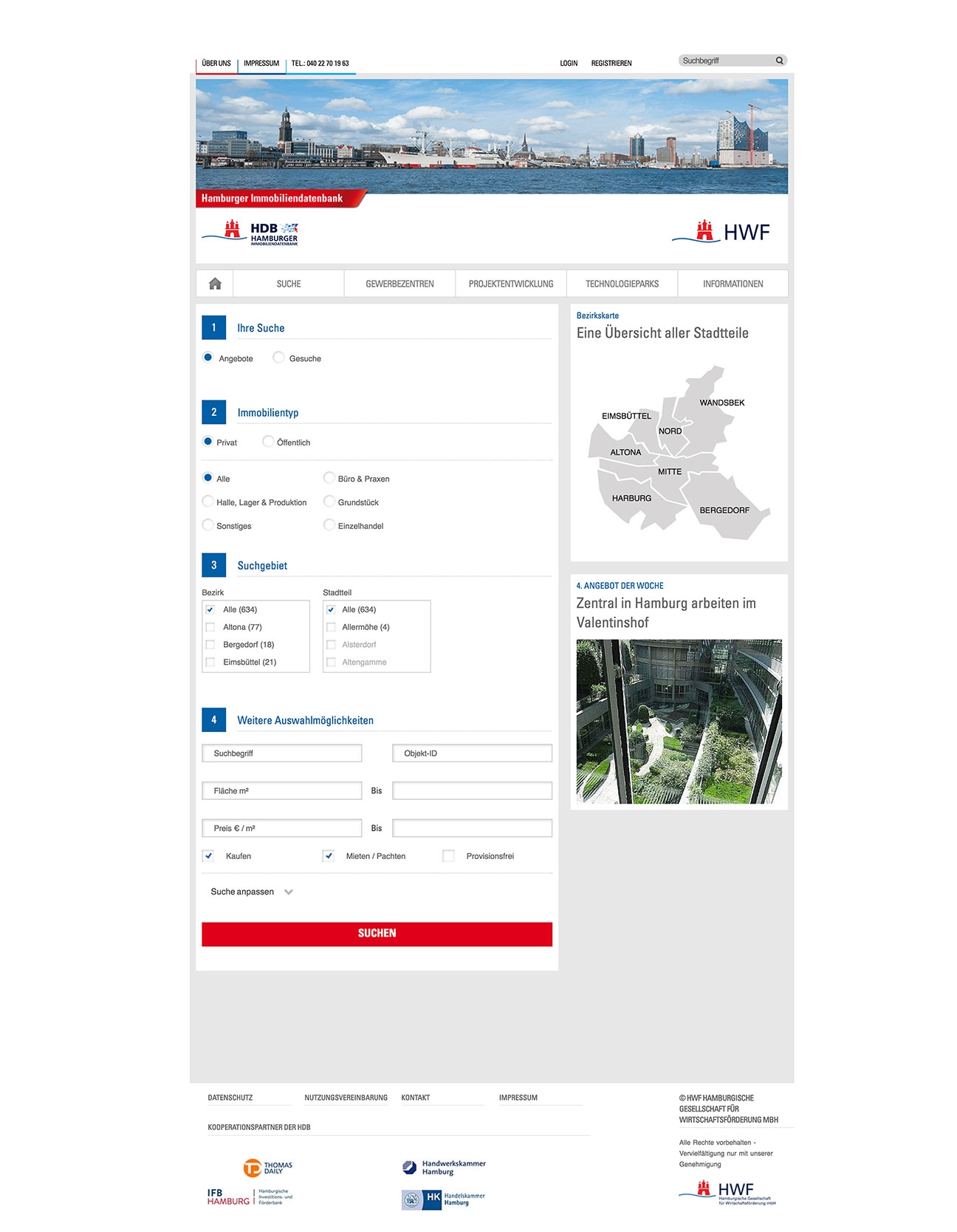 On behalf of HWF Freiland, carried out a complete relaunch of the HDB real estate database. With the help of the new openimmo interface the new HDB appears with an up-to-date design, optimised access to the real estate objects and simplified processes.
Moreover, isi, our maps-application for ipad, tablets and touch screens has been implemented.
Find your new property in hamburg here.