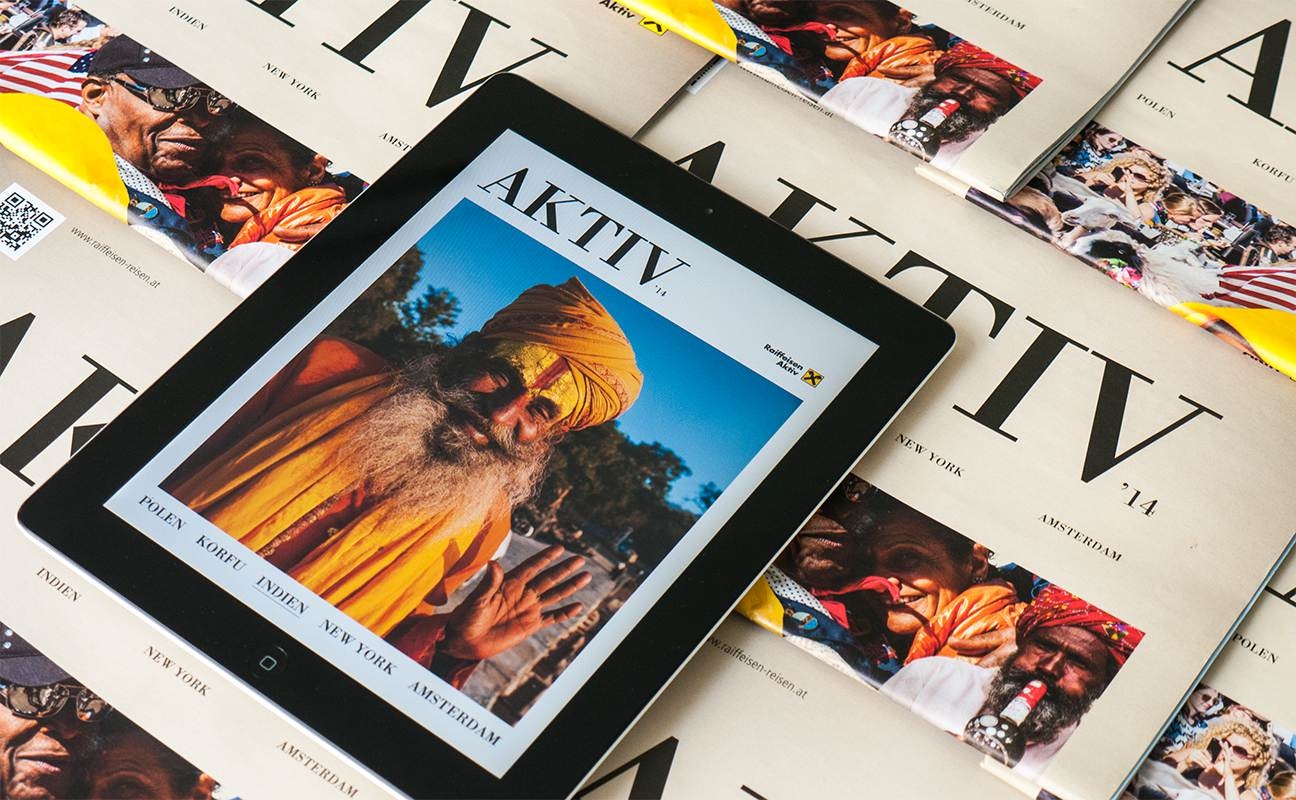 Aktiv Reisen 2014 – Interactive Magazine
A relaunch of Raiffeisen Reisen's travel magazine in a newspaper format, with an iPad version as an extension to the print version. The response from the client was clearly positive; yes, let's do it!
Type: Editorial Design, Digital Publishing
Services: Art Direction, Editorial Design, UI/UX
Realized: October 2013
Industry: Tour Operators, Tourism
Client: Raiffeisen-Reisebüro Gesellschaft m.b.H.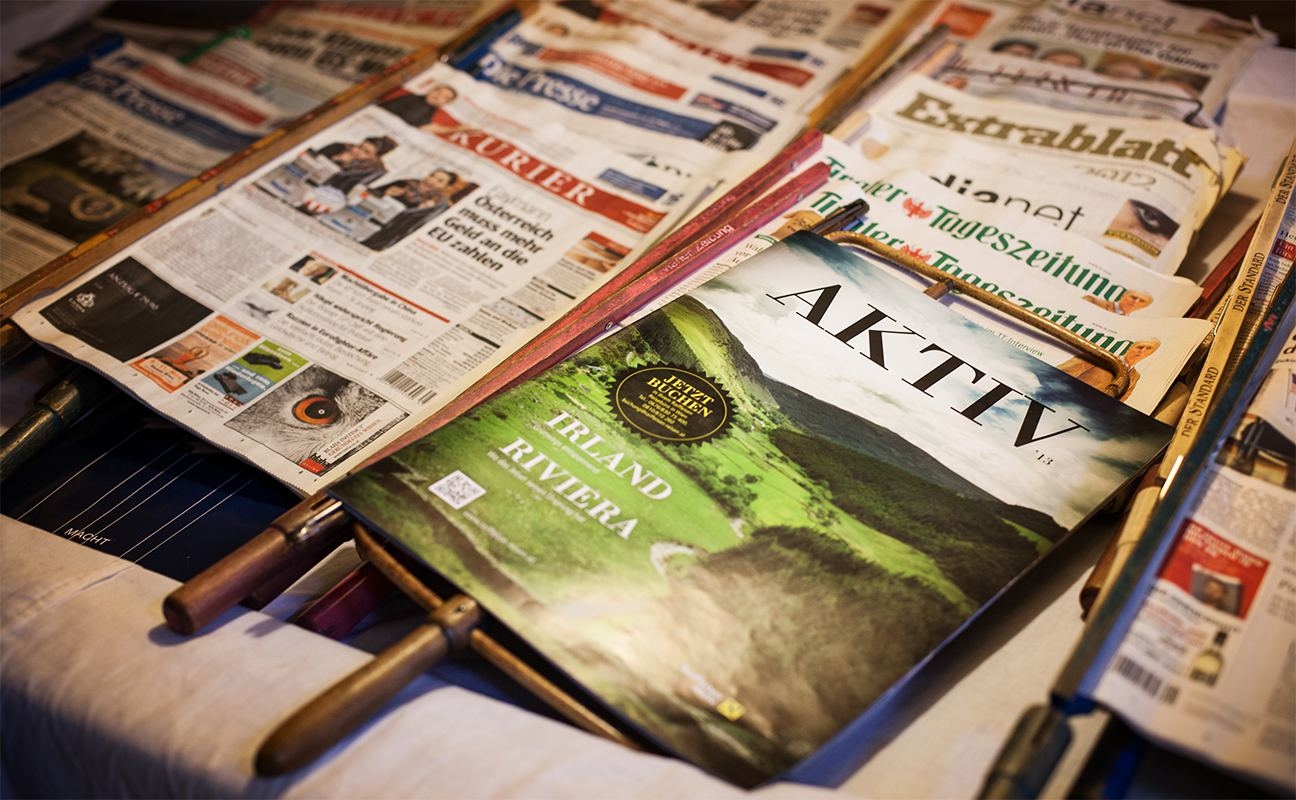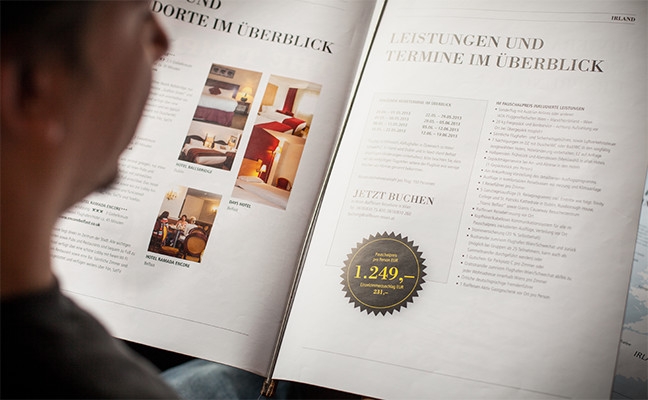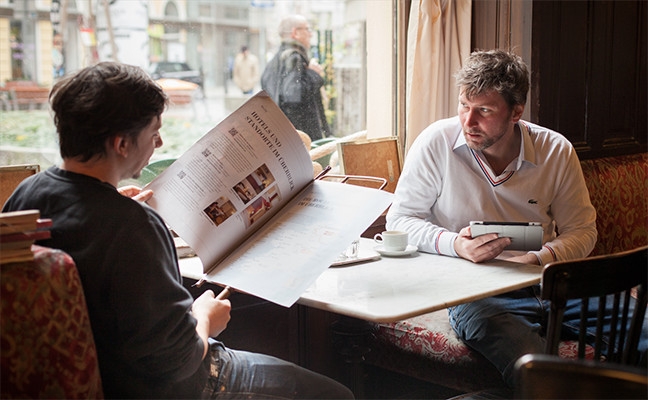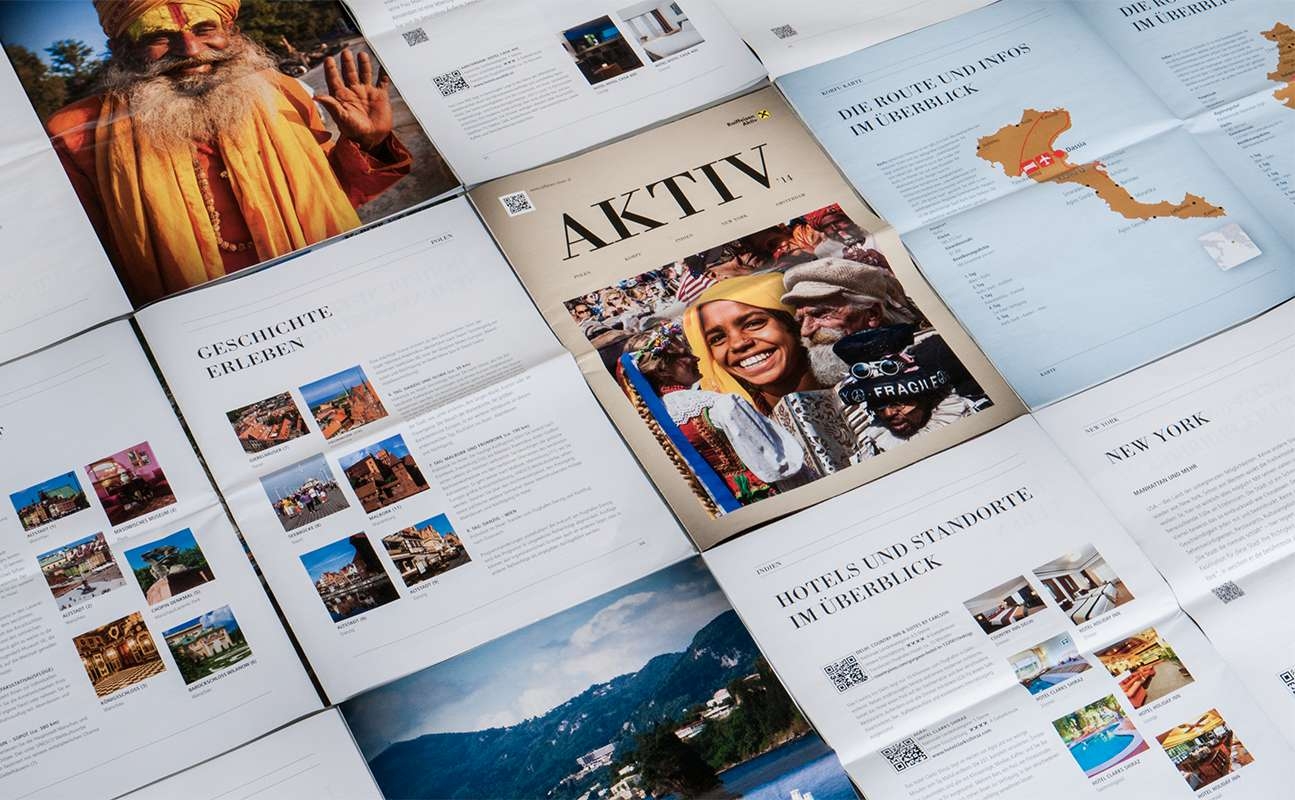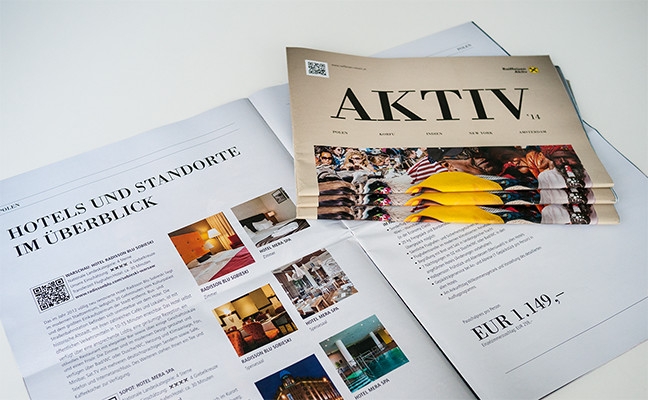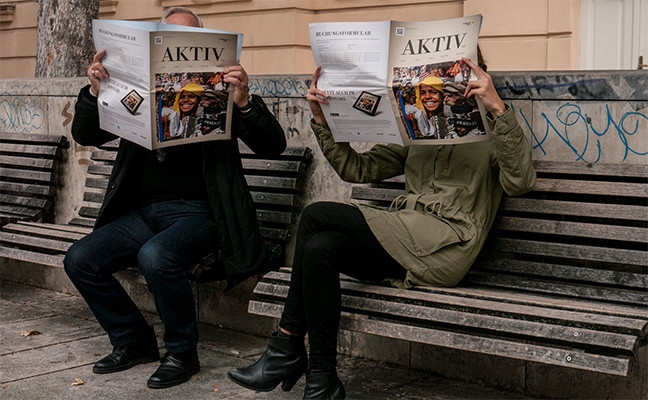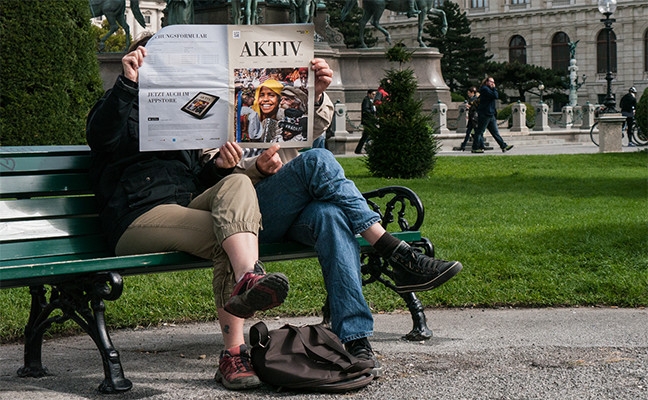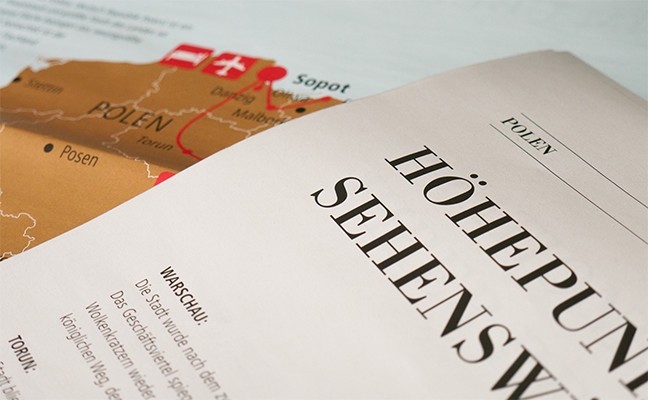 The accompanying iPad magazine allowing the reader to enjoy interactive maps, extensive photo galleries, and being only a tap away from booking the next holiday.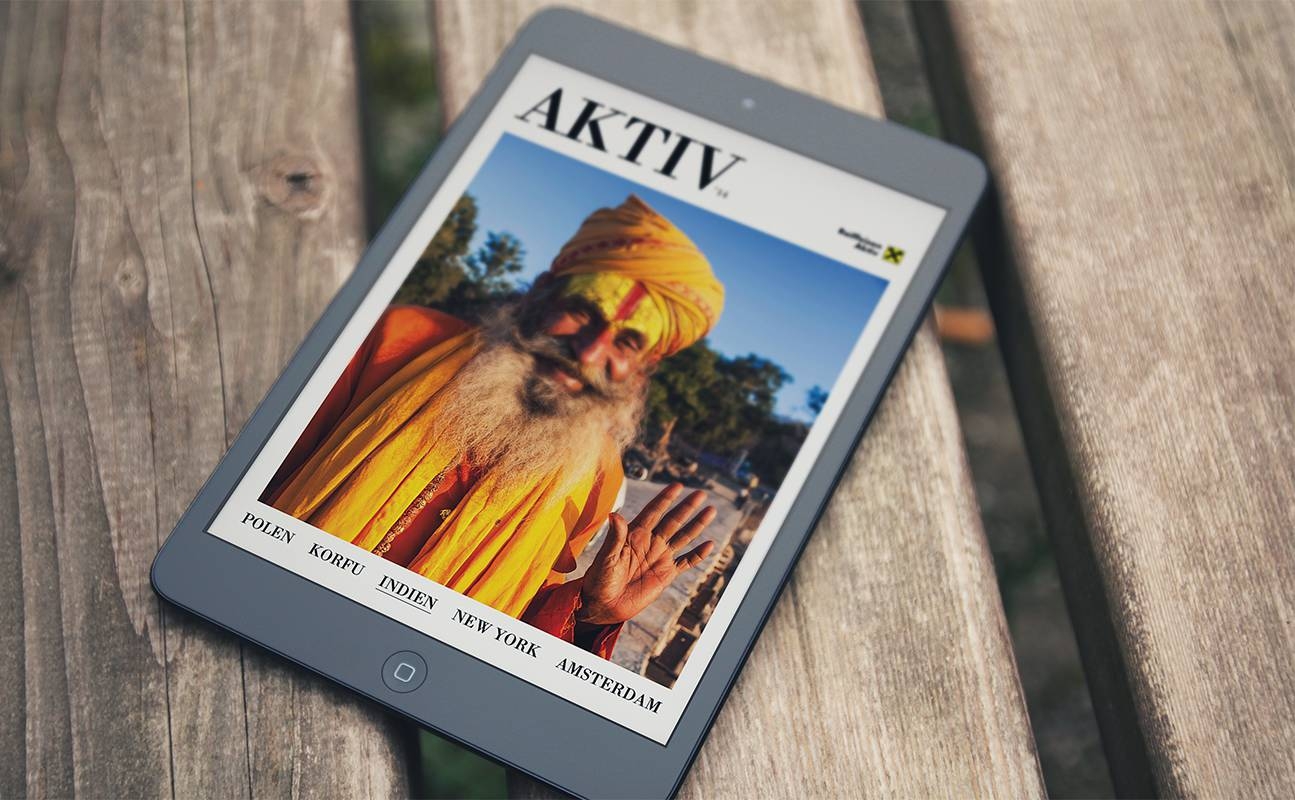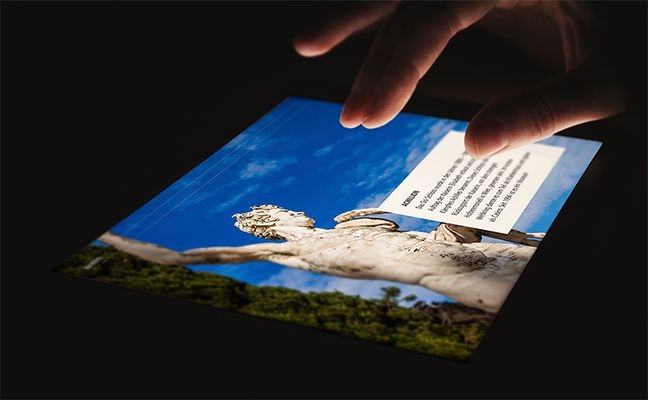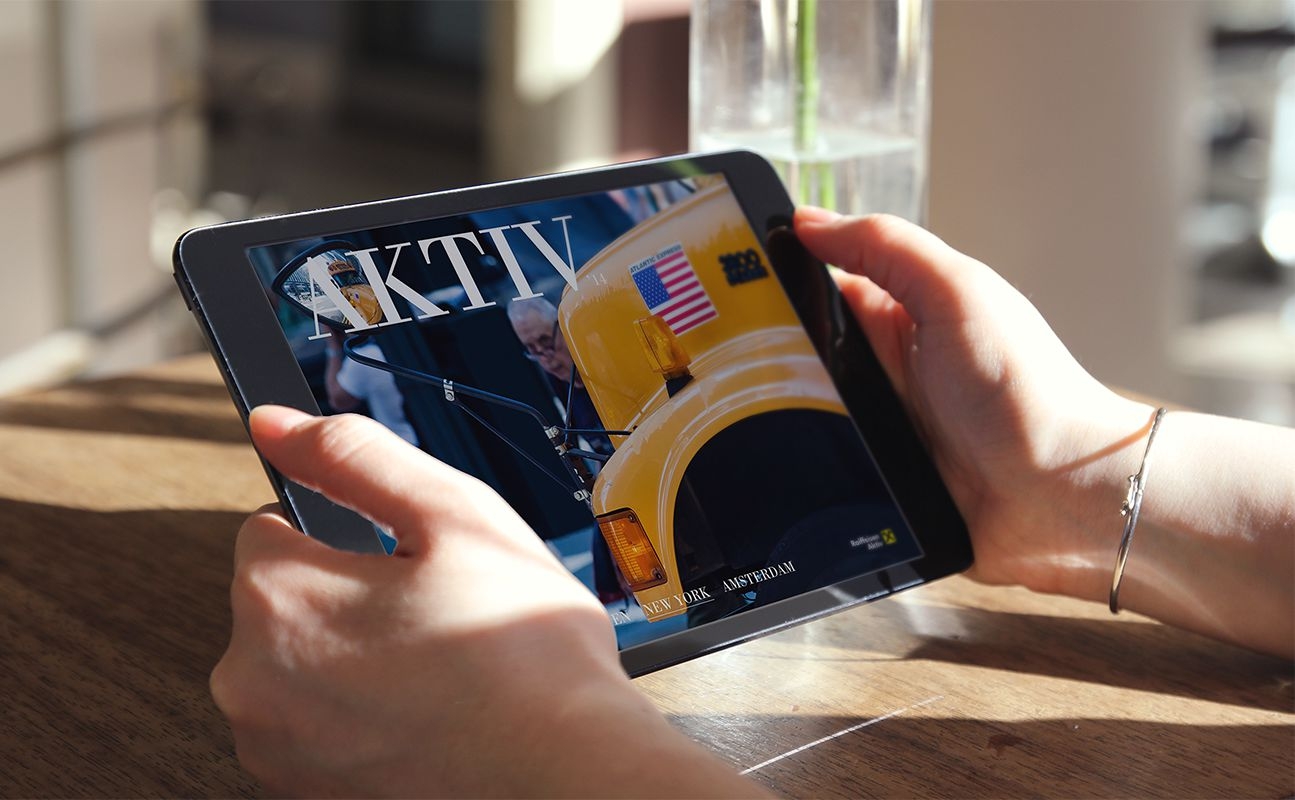 And finally, to give the product good tailwind, we invited all Raiffeisen Reisen offices, partners, and friends for an extravagant launch party in real travel spirit.