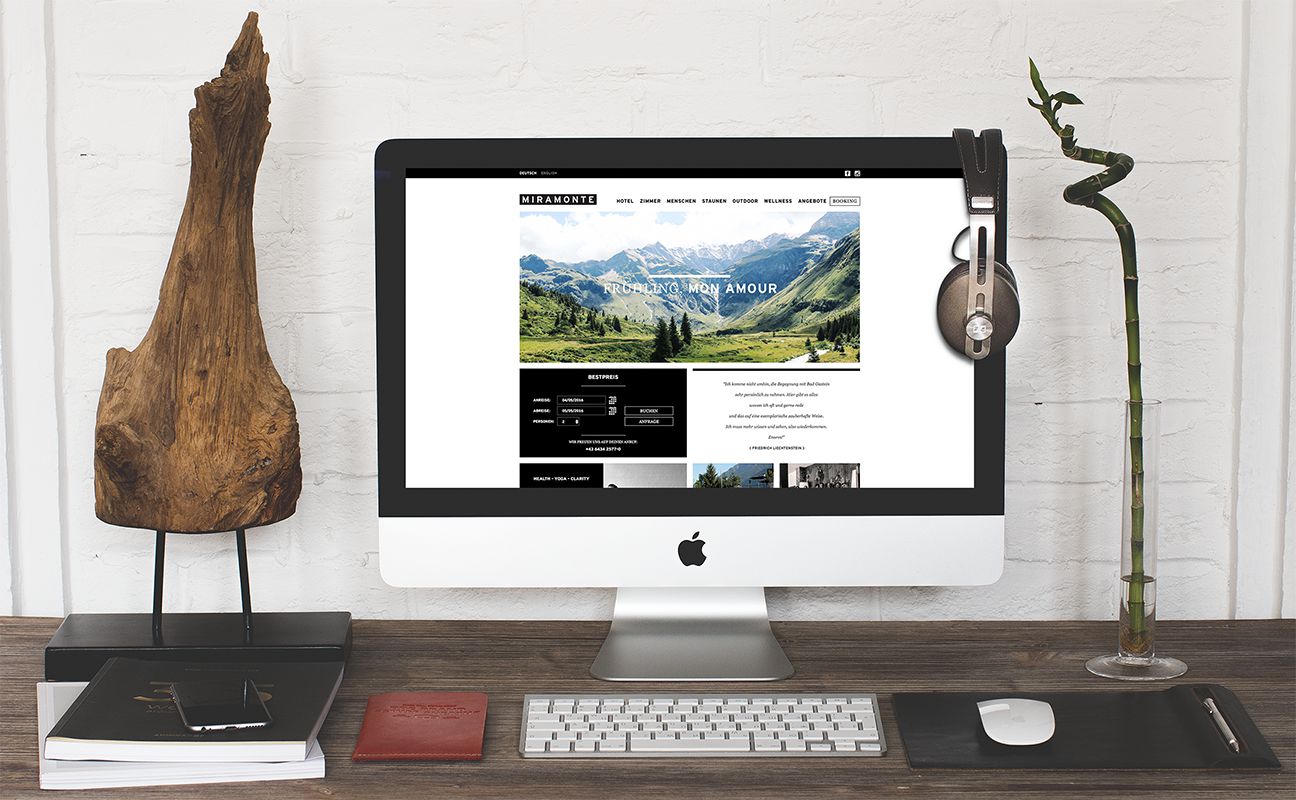 Hotel Miramonte – Relaunch
Relaunch of the website for the beautiful design hotel in Bad Gastein.
Type: Web Design
Services: Design & Production
Realized: March 2016
Industry: Tourism
Client: Hotel Miramonte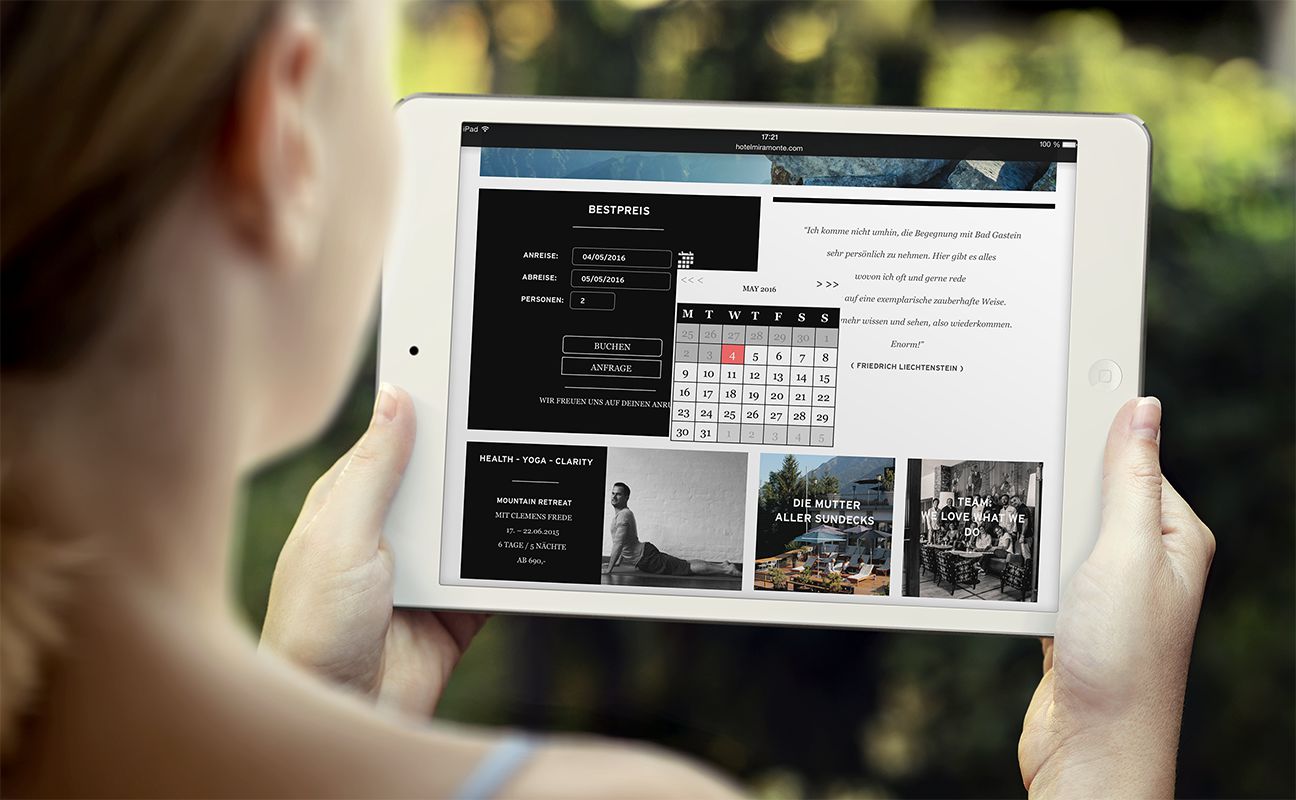 Hotel Miramonte
The mountain calls!
"At one time the jet set brought life here. then bad gastein and its mundane grandhotels fell into a deep slumber. And now? Now the place is being woken up. Voilà, our new favourite in the mountains!"
(grazia / berg trifft berlin mitte)
Freiland brings online, what might be Bad Gastein's most beautiful hotel –
with a modern tile-system in black and white, yet visually stunning.
The website, that of course is responsive and bilingual, is built on a wordpress basis.
Book your room directly here.